On-campus highlights
The Fort St. John campus features a large atrium with plenty of seating to study, have meetings, or just hang out. Visit our funky diner-style cafeteria for breakfast and lunch. Or explore the many trails of the Fish Creek Community Forest just behind campus.
This campus has a close partnership with UNBC's Nursing program and features a state-of-the-art health sciences training lab. In addition to a range of trades, university arts & sciences, and vocational programs, many specialized training programs are offered exclusively at this campus.
These include:
Commercial Transport/Heavy Duty Technician
Electrician
Oil and Gas Field Operator
Power Engineering and Gas Processing
Jim Kassen Industry Training Centre
Opened in 2007, this training centre provides facilities for a number of Trades, Apprenticeship and Technology programs. It is also the home to the provincial Centre of Training Excellence in Oil and Gas, designed to develop provincial guidelines that ensure the proper training of workers for the oil and gas industry.
Student services at this campus
Accessibility Services
Bookstore
Cafeteria
Computer/Internet Access
Financial Aid
Indigenous Services
Library
Campus Atrium
Test Invigilation
Visit the Service Hub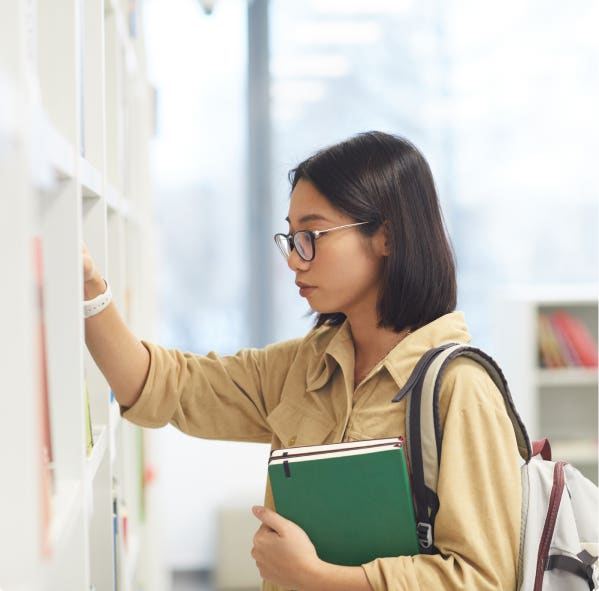 Live right on campus
Student housing at Fort St. John has capacity for 102 students and has easy public transit access to explore the city. Find the perfect study/life balance by enjoying the relaxing common areas with ping pong and pool tables, and separate study areas.
Highlights
2 or 4 bedroom suites
Fully furnished and move-in-ready
Full kitchen and appliances
Washer and dryer on every floor
Apply for Housing
Get to know Fort St. John
Fort St. John is the largest centre in the Peace River North region. It is located at Mile 47 of the Alaska Highway, has a population of over 20,000, and serves an area of about 60,000 people.
Fort St. John is a beautiful city with shops, museums, ice arenas, cross-country skiing, bowling lanes, golf courses, walking trails, baseball diamonds, a swimming pool, theatres, and many more opportunities for outdoor and indoor fun.
The Fort St. John transit system runs at scheduled times throughout the day and has a bus stop located on campus. Fort St John also has a new hospital and a range of medical, dental, and therapy services.
Fun
Fact
Fort St. John is known as the Energetic City, because of its location in the heart of the oil and gas industry in Northeastern BC.
Plan Your Visit
To schedule a visit at the Fort St. John campus, please email visit@nlc.bc.ca
Contact
Northern Lights College
9820 – 120th Ave
Fort St. John, BC V1J 8C3
Phone:
250-785-6981
Toll Free:
1-866-463-6652